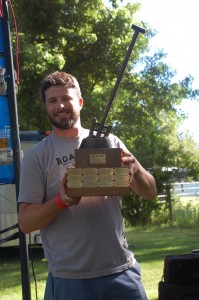 Each year Lander Brewfest awards 1st, 2nd, and 3rd place CHAMPIONS AWARD for a pre-selected style of beer.  This year's competition entries will be Strong Beers. Entries may be any style, as long as the style is above 8% abv. Entries MUST declare a category from the Brewer's Association Style guidelines.  Entries will be judged by how closely they meet their declared style.
Lander Brewfest brews are judged by a committee of professional and non-professional judges. Judging takes place on Friday and awards are announced and handed out on Saturday.
In addition to the Champion's Awards, a PEOPLE CHOICE BEST BREWERY award is distributed to the brewery that collects the most votes via token over the course of the two day event.
Click HERE for the 2017 winners!
2017 Professional Judges
* Kirk Billings of Lander, WY
* Rebecca Travers, Casper, WY
* Richie Strom, Pinedale, WY
* Nathan Venner of NE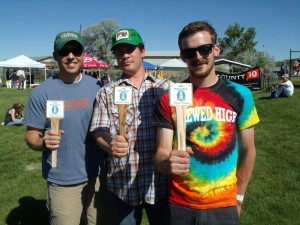 2017 Submissions were by the Following Breweries (in alphabetical order):

Accomplice Beer Company
Altitude Chophouse and Brewery
Black Tooth Brewing Company
Bohemian Brewery
Coal Creek TAP
Declaration Brewing Company
Grand Teton Brewing Company
Lander Brewing Company
Luminous Brewhouse
MISHAP!
Roosters Brewing Company
Sheep Mountain Brewery
Snake River Brewing Company
Ten Sleep Brewing
Vernal Brewing Company
White Dog Brewing Company
The 2016 style was porters/stouts. 2015 style was American IPAs and the 2014 style was pale ales. See the list of 2016 winners, 2015 winners and the LBF Champions' Hall of Fame.