The 2017 Lander Brewfest is proudly supported by the following businesses, organizations and partnering individuals.  Please say "thank you" to these businesses with your patronage!  
(list being updated as we go!)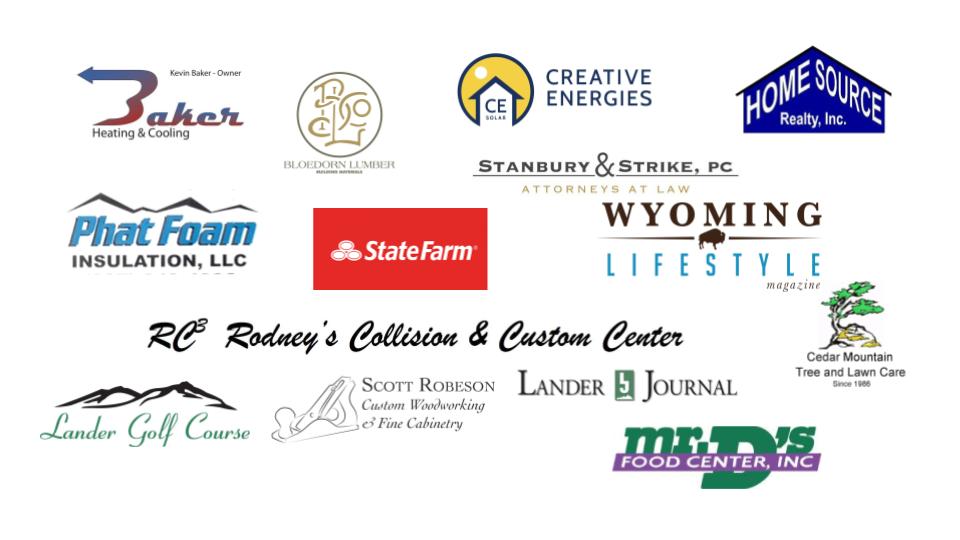 TITLE SPONSOR
Fremont Toyota Lander
GOLD LEVEL
Baldwin Creek Rental Center
Holiday Inn Express & Suites Lander
Wyoming Environmental Services.com
Wyoming.com
County 10
SILVER & BRONZE LEVEL
Bloedorn Lumber
Baker Heating and Air
Cedar Mountain Tree Care
Creative Energies
Phat Foam Insulation, LLC
Home Source
Stanbury and Strike, P.C.
Mr. Ds
Lander Golf Course
Lander Journal
State Farm
Scott Robeson Custom Woodworking
Rodneys' Collision
Wyoming Lifestyles
We are currently seeking 2017 Brewfest Sponsors!
Click HERE for more information about becoming a sponsor or email Dot. Thank you!