Here in Wyoming we are fortunate to be living in proximity to some of finest craft beer in the nation.  Excellent ingredients, innovative recipes, and a lot of love go into these brews. Being a craft brewery is tough. While consumers are demanding more quality beer often it is the big fish that end up on our supermarket shelves leaving the little crafters to run a grassroots campaign on the taps and tasting rooms. At the Lander Brewfest we want great craft beer of the Rocky Mountain West to shine. CHEERS!
2017 Lander Brewfest will have 20 breweries with 80 plus beers available. Details coming shortly…..
All 2016 Breweries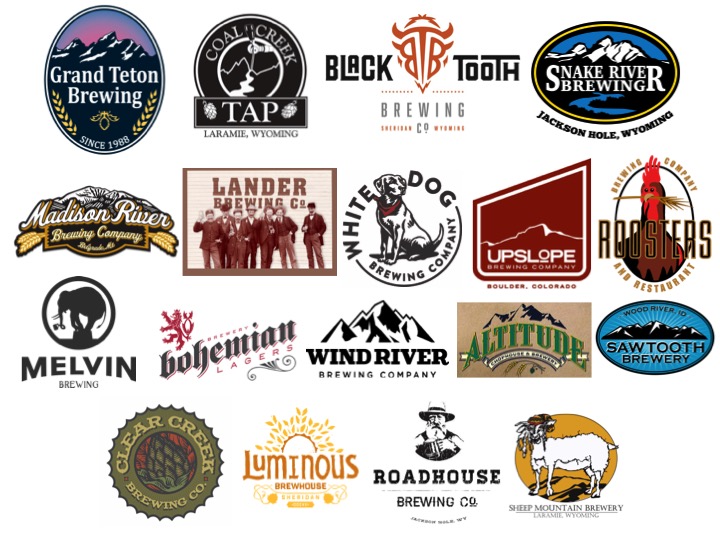 Our breweries come from across the Rocky Mountain West including Wyoming, Colorado, Utah, Idaho and Montana.