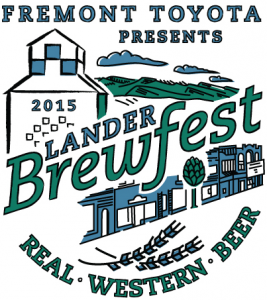 Back by popular demand is the 12th Annual Lander Brewfest featuring 20 breweries, local vendors, rockin' music, and all-around great folks for a two-day brew tasting and epic taste-bud hop-dueling competition. 
When: June 12 &13, 2015
Friday (5-9pm) and Saturday (2-7pm)
Where: Lander City Park, 405 Fremont Street
Why: Because it is going to be awesome. Again.
Tickets: Pre-purchase tickets to save money and time OR buy at the event.